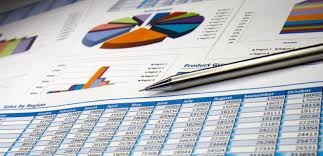 Mandated Reporting
The Research and Analysis Department plays a major role in four state- or federal-mandated district reporting programs.
CALPADS–The California Longitudinal Pupil Achievement Data System (CALPADS) is the state's longitudinal K-12 data system. It contains student-level data such as demographics, program and course participation, discipline, as well as certificated staff demographics, assignments, and qualifications. Districts upload and maintain data in CALPADS on an ongoing basis each year.
CBEDS– The California Basic Educational Data System (CBEDS), the predecessor to CALPADS, remains the state's annual collection of district data conducted each October and includes classified staff, estimated teacher hires, school calendars, truancy, etc.
SARC–The School Accountability Report Card (SARC) is an annual publication required of each K-12 public school in California. It is designed to provide the general public with information on student demographics and academic performance, the school environment, resources, etc. In 2019, the district began utilizing the state's SARC Webportal dashboard to publish and translate all district-managed SARCs. Click here for published district SARCs.
OCR-CRDC–The federal Office of Civil Rights-Civil Rights Data Collection (OCR-CRDC) compiles education access and equity data every two years from school districts across the nation. It includes enrollment demographics, pre-K information, program and course data, AP/SAT/ACT, discipline, school expenditures, teacher experience, etc.